CH EMED (R4), published by HL7 Switzerland. This is not an authorized publication; it is the continuous build for version 4.0.0. This version is based on the current content of https://github.com/hl7ch/ch-emed/ and changes regularly. See the Directory of published versions
Medication Dispense document
The Medication Dispense document describes the direct dispensation of ONE drug to a patient or legitimized third party with regard to a later application of the product by a qualified health professional.
FHIR document (Bundle)
This exchange format is defined as a document type that corresponds to a Bundle as a FHIR resource. A Bundle has a list of entries. The first entry is the Composition, in which all contained entries are then referenced.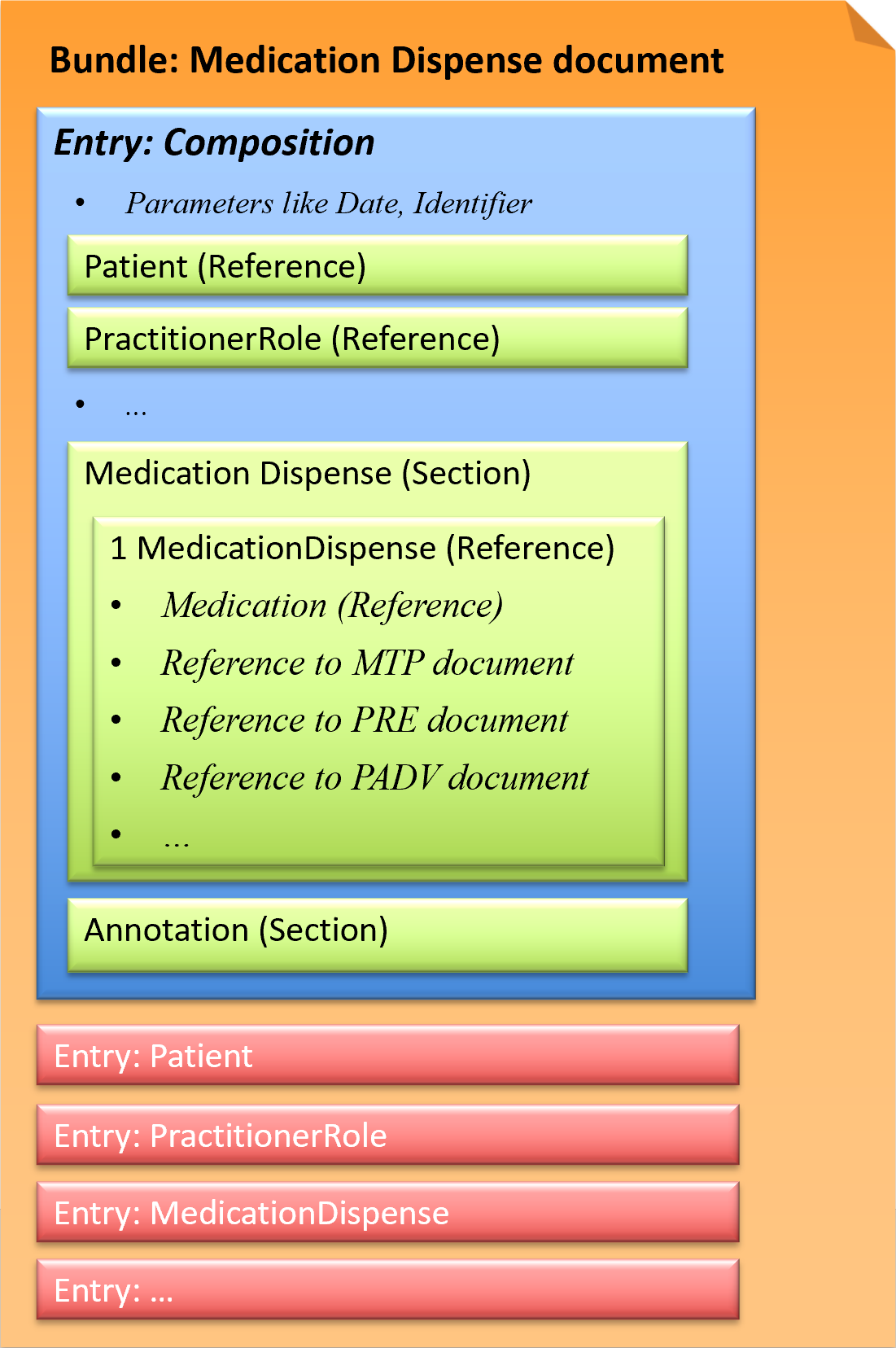 Fig.: Medication Dispense document
Example instances
Profiles